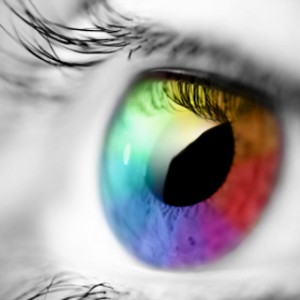 Today we present a guest post from Jo VanEvery. I invited Jo to create a post giving her take / feedback / ideas about our series of posts on publishing in academic journals.  Jo is an academic career coach you can read more about her here and you can follow her on twitter @jovanevery
The biggest barrier to publishing is fear.
Fear of rejection.
Fear of criticism.
Fear that you really don't have anything to contribute.
As you progressed in your education you were consistently among the best in your
cohort. That's what got you into your PhD program in the first place.
Now you look around you and all your peers are equally smart and hard working. There
is nothing like a PhD and spending all your time with academic researchers to
reinforce the old saying "The more you know, the more you know the less you know."
On top of that, as you have probably discovered, research rarely finds answers, it
just produces more questions.
By the time you have something to publish, you are interested in the next question.
Your PhD seems banal, obvious.
It's only obvious to you. After all, you've been working on it for the past few
years. Other people don't know this. And they won't read your dissertation so you
have to publish it so they can find out.
Look for the contribution to knowledge.
The first post in this series made this point well. What does your work add to the
debate in your field?
You are likely to have to rewrite parts of the thesis to make that contribution
clearly. Start with clarifying that contribution, though. The situate it in
the literature.
You don't have to prove that you have a grasp of the literature, you need to
demonstrate why your contribution is important.
Where is the debate happening
It's all well and good to look at journal rankings, but editors do reject things on
the grounds that the topic or approach is not suitable for the journal.
Start by looking at your bibliography. Where are the contributions you are in
conversation with published? I'm betting that 2 or 3 journals stand out.
Take those few journals and then go to the rankings. Your friendly subject
specialist librarian knows her way around the Thompson ISI and can help you with
this if necessary. Rank the relevant journals.
You can also seek advice from your mentors about suitable journals. Tell them what
you are thinking and ask for their feedback. The final decision is yours.
Outwitting the gremlins
It is very rare that papers are accepted the first time with no revisions. For
anyone. You are hoping for "revise and resubmit". Whatever the decision, you are
also looking for useful feedback that will help you improve.
Get your list down to about 3 journals. Rank your 3 journals.
Submit your article to the top journal on your list. This is going to trigger all of
your "I'm not worthy" gremlins. Don't be shocked. Take a few deep breaths. Remember
the value of the reviews and cliches about nothing ventured.
Keep the details of the other 2 possibilities somewhere you won't forget. I've even
seen advice that you address a second envelope ready for your rejection but that
seems excessive in an age of electronic submission.
Move on to the next paper. It's out of your hands. You can't do anything about this
paper until you get it back from the journal and that's likely to take at least 3
months. You could get another article in shape for submission by then.
When you get it back
Read the comments. Put them aside and make an appointment to look at them again in a
couple of days.
Not all of the comments are going to be useful. Reread the 2nd post in this series.
Open a new document, or a fresh page of your notebook. Make notes from the reviewers
comments of things you are going to do to improve your paper. You don't want to have
to go back to the reviewers comments themselves and be faced with the unhelpful
comments (or tone; sometimes the tone is appalling).
If a reviewer clearly didn't understand what you were trying to do, write "Clarify
argument so it is clear I'm not talking about x."
If some suggestions are contradictory consider what it means to implement them, and
which actually helps you achieve what you were trying to achieve. Write that
suggestion in your notes, along with any of your own thoughts on it.
You are not required to implement all the suggestions. The editor should give
guidance on what needs to be done to be acceptable to that journal, but you always
have the option of sending a revised version to another journal. Don't be arrogant,
but this is your argument.
Keep the stream flowing
You are a writer.
Writers write. And send stuff off. And get rejections. And revise. And get things
published.
If you are writing and sending things off regularly. If your writing is improving.
If you are going good research… You will be published.
Maybe not everything you submit will be published. Some of them are going to stay in
that drawer.
But everything will contribute to your development as a writer and academic.
Aim high. Have a backup plan. Roll with the punches. Keep writing.