Joanna Hare is currently a Subject Librarian at City University of Hong Kong. As a research-practitioner, Joanna's interests include information and digital literacy, research support for Humanities and the Arts, and innovative models of customer service. She continues Dave Hare's series blog posts in the AcWriMo 2016 series.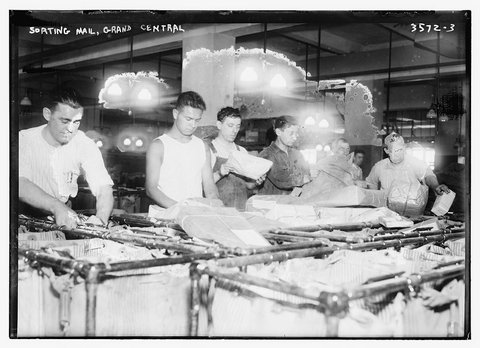 As a librarian, I often attend presentations by representatives of academic publishers about 'how to get published.' These usually cover broad, basic advice like checking the journal's scope before making a submission and using the correct academic style. One thing that is mentioned is to 'pitch' your article to the editor directly via a query letter. Book authors use query letters and academics can use them too. These letters typically include a brief (usually one to two paragraphs) synopsis of your academic writing, which is then sent to the journal's editor asking if it is something they might publish. You can see a sample here.
Query letters are work. Thinking about them prompted me to reflect on whether they are actually worth the effort and if the letters actually do lead to higher publication rates. To find out, I contacted the editors of a few of the highest ranked Communication journals according to the Scimago Journal Rankings (SJR) and asked them about their thoughts on query letters:  
Steve Jones, editor of New Media and Society, does not mind receiving query letters. However, he makes it clear that he 'cannot "pre-review" manuscripts on the basis of a query, which is something writers often seem to want'. Jones adds that 'there is no advantage to sending a query letter, ultimately, unless an author is truly uncertain about whether a manuscript's topic is or isn't a fit with the journal.'
Jonathon Hess, editor of Communication Education, is 'happy to get letters from people who are familiar with the journal… and are asking about specifics that couldn't be answered by looking online.  But general emails pitching papers for which it's clear the author has no familiarity with the journal aren't a good use of my time.' Hess goes on to say that if after reading the journal's scope statement the author is still unsure if their work is suitable, he would 'prefer that she or he just submit the article rather than sending an inquiry.  It's much easier for me to see the paper and offer a clear response than to try to guess based on a description. I screen most submissions within a week, so authors will find out promptly if the paper doesn't fit or isn't strong enough for review.'
Tuen A. van Dijk, editor of Discourse Studies, says he does not receive query letters that often, which is perhaps due to his journal's practice of pre-review: 'prospective authors get an automatic reply when they submit a paper, in which they are asked to pre-review their own paper on the basis of very detailed criteria of the journals… so they already know what kinds of paper we publish or not.'
Rasmus Nielsen, editor of The International Journal of Press/Politics (IJPP), says 'the majority of the query letters I receive are not very helpful, because they either (a) reflect that the author has not actually read the journal, or just consulted our aim and scope or (b) is trying to flog a sub-standard manuscript. A minority of query letters are interesting and useful for me, but in that case almost always reflect the fact that the author already knows that a given manuscript may not be a good fit for IJPP.' '
So, what should you do?
It is clear from these responses that if you only do one thing before reaching out to an editor prior to submitting your article it is:
Read the journal's aims and scope first!
An editor's receptiveness to a query letter has a lot to do with personal preference, with most stating that they do not mind receiving letters. However, it is critical that you demonstrate that you have an understanding of what the journal is about. You can make this clear in your letter (for example, 'I have read your journal's aims and scope and my work fits these guidelines for reasons A, B and C').
If you are not already very familiar with the journal you are submitting to, I would recommend going further than reading the aims and scope to reading several of the articles published in the journal. This will give you an idea of the writing style and topics covered, and how your article would fit in an overall volume. Referring to specific articles in your email to the editor is also evidence that you are familiar with the journal and committed to publishing with them.
A caveat: in my experience it can be worth reaching out to the editor for advice on writing an article if they are producing a 'special edition' of the journal, such as a special topic or an edition dedicated to a recent conference. The scope and type of article accepted for special editions may be slightly different and the editor might be able to guide you in a direction that is more likely to lead to publication. But of course, check the website to make sure this information isn't already easily available!
Thank you to the editors who provided valuable advice for this post.