#AcWri is a live fortnightly chat by Dr Jeremy Segrott and PhD2Published.
On one end of the Twitter-sphere, PhD2Published had run the first ever AcBoWriMo and ended up with a fabulously generous community of academics regularly sharing their writing wins and woes of academic writing using the #AcWri hashtag (which essentailly stands for academic writing as its broadly defined). On the other end, Jeremy had decided to establish a twitter-based writing support group (summarised here). It quickly became obvious that we should join forces, so we asked the #AcWri folk if they'd mind us hijacking the tag every couple of weeks for a focused discussion and got the green light.
Fortnightly live chats will be held on Thursday evenings at 8pm GMT, chaired by both Jeremy and PhD2Published. Check out the hashtag in advance to find out what topics we plan to discuss and get involved. And if you can't be there live, don't worry, because we'll be archiving the best bits here on PhD2Published and on Jeremy's own personal blog.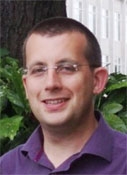 Dr Jeremy Segrott is a research fellow in public health at Cardiff University, based in the Centre for the Development and Evaluation of Complex Interventions for Public Health Improvement (DECIPHer) – a UK public health centre of excellence.  His research is concerned with the prevention of alcohol misuse by young people, including the role of parents and families.  The evaluation of family-based and parenting prevention interventions and school-based interventions is a particular focus.  Current work includes involvement in a randomised controlled trial of the Strengthening Families Programme 10-14 UK, and an exploratory trial of a school-based prevention programme – Kids, Adults Together. You can also follow him on Twitter.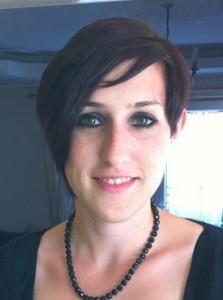 Dr Anna Tarrant is the managing editor of PhD2Published. She is currently Senior Teaching Associate at Lancaster University and is really excited to begin a new Research Associate position for the Open University, researching about fathering and fathering practices for the Faculty of Health and Social Care. You can find out a bit more about me here.  I Tweet in a professional capacity as dratarrant and as PhD2Published for AcWri live chats and blog using my own personal space here.
BREAKING NEWS!

#acwri is going global!!
Due to the popularity of the #acwri Live Chat here in the UK and demand for a chat time more suited to Australia/Asia/South Pacific time zones, we can now announce #acwri APAC!  This live chat will be co-chaired by Jennifer Lim and Wini Cooke (more details below).
Like their British run counter-part, the chats will continue to be fortnightly and held on Thursdays but will take place at 10+ GMT. The idea of this is to make global connections and to extend the reach of the #acwri community, creating a multi-disciplinary, international discussion forum focused around academic writing. Even better, if you miss either one of the chats, you may just be able to make the other one!!
In order to find out when they are taking place or to get in contact with the co-chairs, there is a new Twitter account that you can follow. @acwri_apac. The live chats will continue to run with the #acwri hashtag.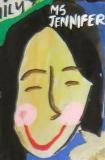 Jennifer Lim is a Computer Science graduate, currently working on her final submission of her dissertation as part of the fulfillment for her Master in Computer Science at University of Malaya, Malaysia. Her research interest is in exploring the potential of Web 2.0 technology in higher education. She is also an #acwri enthusiast and even started an academic writing initiative – Academic Writing Accountability. You can read more here and here. She also blogs about her studious life and tweets as Studious Jenn @mystudiouslife.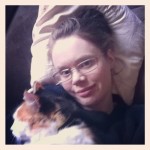 Wini Cooke is a postgraduate student of the Australian National University completing a Master of Arts (Art History and Curatorship) online via coursework and research. She is currently researching the engagement of children in art galleries (including public, children's, and educational programs) for her Master's thesis. Wini blogs as the PostGrad Mama and tweets as @winic_pgm, exploring the challenges of completing higher education in conjunction with life and (growing) family commitments.