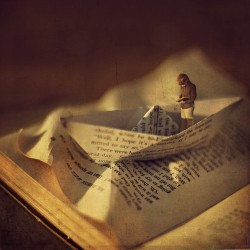 Hybrid Pedagogy's Jesse Stommel and our very own Charlotte Frost rethink academic life and writing productivity in this on-going series of hints, tips and hacks.
WRITE SOME MORE. Write regularly to improve your communication skills in all areas of your work and ward off that dreaded writer's block. Try to allot a bit of quiet time – even half an hour is enough – to get some thoughts onto paper/screen every single day. At first it will seem like a chore, but all too quickly you'll notice how productive you can be. Some of the material you produce might well make it into your book or article, or perhaps it will become a blog post, or some other way of publicly discussing your work. In fact, blogging regularly can really help. It adds an important level of accountability if you imagine you have to blog once a week or you'll lose face. Reporting on the ideas you're processing in this lighter more chatty style will be easier and it will help you get to the crux of the matter – don't underestimate how important it is to be able to communicate widely. Try to keep this daily writing routine no matter what else is going on. So, even if you're traveling, consider setting aside just a small amount of time to do some writing, even if you're just pecking letters into the notes app on your smart phone. It doesn't have to be academic writing; every bit of writing we do ultimately helps hone our craft.
This tip also can help you with your thoughts.