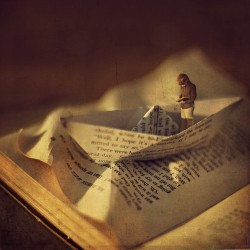 Hybrid Pedagogy's Jesse Stommel and our very own Charlotte Frost rethink academic life and writing productivity in this on-going series of hints, tips and hacks.
ER…WRITE. With all the different tasks that go into being an academic and a human being, our impulse is often to try and lump writing onto the end of the day, week or semester. We juggle all the other parts of our career and put writing off because it is difficult and requires focus. Turn the tables on this method and work out a schedule from the outset that at least features dedicated writing times, if not gives them top billing. A huge amount of what we do as academics requires writing, so you'll always fill these times and – heaven forbid – you might even use them to get a bit ahead of yourself. If you know you have set writing times you'll find it easier to filter out distractions during this period.
You know what do you need to do ? Love it.