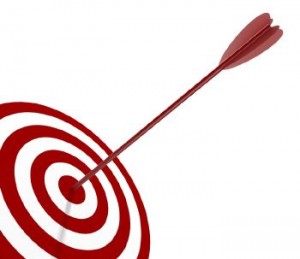 This week's guets post is from Vivienne Dunstan (follower her on twitter here & visit her home page). Viv gives us her experience of producing journal articles. The moral of this story is grab any opportunity you can, you never know what may come of it …
I finished my history PhD in 2010 (viva March, all completed and graduated by June). After a well-earned rest I decided to spend twelve months converting my thesis into journal papers. My external examiner had thought journal papers were a better bet than going for a book publication, and it's also something I have experience of, having produced two journal publications during my part-time PhD. I can't work as an academic due to progressive neurological disease (it's amazing I made it through the part-time PhD), but have been awarded an honorary research fellowship by my department, which provides good access to journal papers (so essential when producing new publications), and therefore set to work producing more journal papers.
Generally I've been very systematic in my approach, thinking carefully about journals and which parts of my thesis would fit them best. Usually I take a good amount of time over the writing as well, giving myself plenty of time to germinate ideas and produce the best paper. I've been encouraged by my former supervisors to aim at quite high impact journals, though I expect in some cases that I will need to revise and resubmit the papers elsewhere to more specific journals. This will lose time, but that's all. For each of the journal papers I've written or am writing I have at least two journals where I think it would be suitable: one the choice I aim for first, the other my alternative strategy.
So I've been very systematic so far. However in one case I dashed off a paper quickly, very speculatively, and that's what I want to focus on here. I was reminded by a fellow historian of a prize in our field open to postgraduate students and scholars within three years of completing their PhDs. Trouble was the deadline for submission was just a few weeks away. Could I generate something in time?
I already had lots of papers in review or in early stages aiming elsewhere. So I needed to find something else to write about, which took little time to work on. Luckily I was able to identify a couple of focused case studies from my thesis, which would go well together, and with suitable contextualisation (mainly additions in the start of the paper and at the end) could make a good paper, and one well suited to the journal associated with the prize.
So I set to work, initially copying and pasting, then revising, and finally adding the new material. After that was done I had to convert the paper to MHRA style format. I've never used MHRA style format before, and found it quite painful to make all the changes from my thesis style to it. But I've learned lots about MHRA style in the process, so it has to be easier next time. All in all it took just a couple of weeks, with an odd hour here and there in the evenings, to write and complete the paper and have it ready to email off. And so I did.
Some weeks later I've just heard that I've won the prize. As well as the cash prize my paper will be published in the associated journal. Given that I wrote the paper quite speculatively and in a short time this is an excellent result, and I'm delighted. And it will sit nicely alongside the other journal papers that I've sent in for submission or am still working on.
If there's a moral to the story it's try to grab any opportunity for publishing that you come across, even one spotted at short notice. You never know: you might be successful. Even if this entry hadn't been successful I'd learned quite a lot by going through the developing and writing process, not least MHRA style format!