Posted by
Charlotte Frost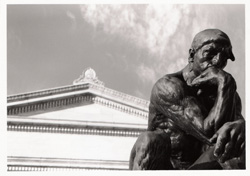 Welcome to the first post in a regular series of weekly installments of academic publishing wisdom.
This is (smash the Tuesday morning Champagne on the, er, keyboard):
Weekly Wisdom #1
Be savvy and get paid gigs reviewing books that directly relate to the one you want to write!
Posted by
Charlotte Frost

Art & technology broadcaster/academic & glamour puss. Founder of Arts Future Book & PhD2Published.com. Provost International Post-Doctoral Fellow at the Center for 21st Century Studies, University of Wisconsin-Milwaukee.