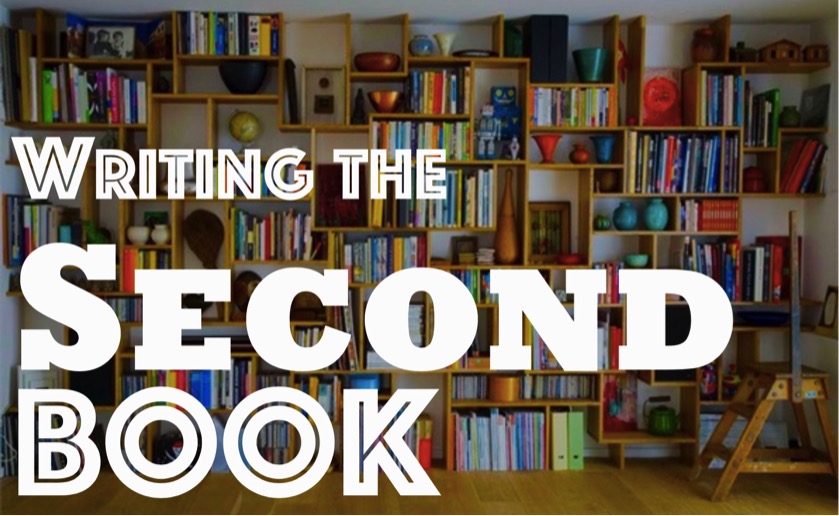 Allan Johnson is Assistant Professor in English Literature at City University of Hong Kong.  He is the author of Alan Hollinghurst and the Vitality of Influence (Palgrave Macmillan, 2014) as well as articles and chapters on an array of writers including James, Stoker, Conan Doyle, Shaw, Forster, Woolf, Eliot, Cather, Waugh, Doctorow, and Hollinghurst.  You can find ot more about Allan at his website: http://thisisallan.com, and follow him on Twitter @thisisallan.  Below is his reflection of writing habits and systems.
During AcWriMo 2015 I have been sharing some of my observations on managing large-scale writing projects such as books, observations which have grown largely out of the initially difficult transition I faced between finishing my first book and then moving on to the second.  In previous weeks I have written about managing the different forms of energy required in a large-scale project and measuring and evaluating progress.  This week I will be rounding things off with a summary of my weekly review process, which ties together each of the elements I use in project management and helps keep the whole system running smoothly.
My own weekly review is based partially on David Allen's GTD Weekly Review, but has been adapted heavily and transformed as I began to explore the specific requirements of advanced long-form academic writing.  I have set up each of the following tasks as scheduled tasks in Things, where they appear each Friday to make sure that I keep on track.  Although there are several other steps in my weekly review related specifically to teaching and administration, below are the elements related directly to my research, which, anyway, forms the bulk of my weekly review.
Process Evernote Inbox: I have been a committed Evernote user for years (and am, indeed, the Evernote Higher Education Ambassador), so all of my devices, browsers, and RSS readers have been set up to easily send notes to Evernote.  By the end of the week, my Evernote Inbox will have a number of articles, websites, book reviews, or blog postings that may or may not be related to my research at hand.  I first scan through my Evernote Inbox and assign relevant tags as necessary and if any particular note will need further attention for my research project, I create a task in Things to remind me to do that next week.
Review Projects and Yearly Planning Calendar: After processing my Evernote Inbox, I move to my projects currently underway and my yearly planning calendar which organises all writing tasks for the year.  By measuring and evaluating progress of my work during the week I am able to assess if I am still up to date with my plans for the year and can make changes as necessary.
Review Upcoming Tasks: I make a great effort to update iCal throughout the week so that I have a good record of precisely how much time I spent on various tasks, rather than just a reminder of how much time I had planned to spend.  Reviewing the past week can provide good insight into the rise and fall of energy levels, and may suggest the need for reassessing writing and research plans for the coming week.  This might create additional tasks to add to Things such as a trip to the library on Monday morning for secondary sources, or requesting a particular article not available through my library's databases.
Process Things Inbox: By this point in my weekly review, my Things inbox has accumulated quite a few new tasks.  Many of these might not be 'tasks' at all, but really events that can be scheduled in iCal (for example, a library visit is an event rather than a task because it can be scheduled for a specific time).  Once I have scheduled all events in iCal, I then move to the remaining tasks, which I tag as necessary and advance through Things in a typical GTD task-management process.
Review Upcoming Week: My calendar for the coming week will by this point be quickly filling up with repeating events (e.g. classes, department meetings) and newly scheduled events.  Now is the time that I can move around and adjust sessions for drafting and rewriting—I have already set this week as weekly repeating events, so now it is just a matter of moving them to where they best fit in my schedule.
Review Future Objectives: I always like to end my weekly review (and, thus, my Friday afternoon) with a brief review of my future goals and objectives, such as plans for a new article or ideas for a conference presentation.  I keep these as tasks in the Someday folder in Things, and it is always useful to review my new steps and to keep these in mind as I move forward into the following week.