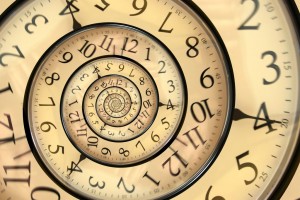 Vivian Lam, a student at the City University of Hong Kong, is an intern at PhD2Published.
It is important to end procrastination through self-discipline and dedication, but you know what's better? Be inspired from your time of procrastination and start working again not because you have to, but that you want to. This past week I have been browsing through the internet to see advice on how to end procrastination and there are literally hundreds of suggestions. However, only a handful of them focus on finding the inspiration we need. Below are a few that stands out.
Freewriting
When you are in the middle of procrastinating, or if you have the urge to start, give yourself five minutes to write non-stop about whatever. Most people recommend writing about what you are working on, maybe a short summary of your thesis or a rationale on why your research is worth the time. This method resolves the existential crisis all writers – no matter what kind – have faced at some point. We have all found ourselves, deep in a writing project, wondering about the value of what we are doing. Use some time to convince yourself that what you are doing is important and explain to yourself why it is important. Freewriting is not only an awesome way to motivate yourself, it is a chance for us to generate new ideas or access the ones buried deep in our mind that we have forgotten.
Relax
I have never actually tried this, since relaxing seems to defy the sole principle of ending procrastination, but a lot of people are suggesting this, so it must work for some of them. Basically, if you feel stressed out from procrastinating over an important task, take a break. You can watch some TV, listen to music, or take a walk. Personally I recommend staying away from the internet, or your electronics in general, for this to work. Do not relax by browsing BuzzFeed articles your Facebook friends share or watching funny cat videos on YouTube. Soon one article will turn into ten and the cat videos will eventually take you to the weird part of YouTube that you both don't understand and don't want to leave (I'm speaking from experience here, guys). The internet is your best friend only when you have time to waste.
Read
This is something I have tried, and failed at spectacularly, but again, someone suggests it and says it works, so it probably does for some. If you get stuck, find a book to read. I did this, twice, when I was doing a short fiction assignment. The first time, I picked up a novel I had just bought and ended up not putting it down for 3 hours. The second time I learned from my mistake and picked up a novel I had already read twice before. That time resulted in my deleting two thirds of what I wrote that day since most of it resembles that novel too much. Some say that, if you want inspiration through reading, you need to read something of a completely different genre than what you are writing. Novels are acceptable when you are working on your research paper, not when you are writing short stories. For fiction writing projects, try reading any kind of non-fiction. This helps to not distract you from your work while inspiring you at the same time.
Talk
Talk to anyone about what you are working on: explain your thesis to your parents during family dinners; call up your best friend and rant about how much procrastination sucks and proceed to tell them what you are procrastinating over. It may freak your friends and family out, or it may interest them. The point is you let people know what you are doing. If someone is interested, they may raise questions you have never thought of before or give – sometimes awful – suggestions that will help crush writer's block. A lot of lightbulb moments happen when someone unintentionally says the right thing, even if it's just a stupid joke at your expense. Alternatively, if you talk to too many people and absolutely no one is interested, this is a sign you should reconsider your entire project life 😉