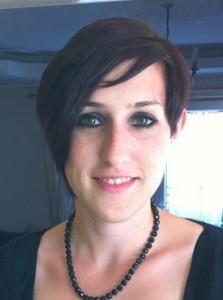 Dr. Anna Tarrant is a social scientist with a background in human geography, currently working as a Leverhulme Trust Early Career Research Fellow at the University of Leeds. She is former editor of PhD2Published.com, and reflects on the history of #AcWri in this guest post.
#Acwri — which stands for academic writing — is a hashtag used in online discussions about all things related to academic writing (as it is broadly defined). It has been instrumental in establishing an on-going, online participatory community, providing an open platform for sharing knowledge about academic writing (empowering each member as experts in their right) and generating useful resources in the form of summaries. Scholars of all career stages and disciplines participate in a peer-to-peer support network by sharing tips, asking questions, discussing challenges and reflecting on how they write. But where did #AcWri come from?
Origins of the hashtag
I was the editor of PhD2Published during its first ever Academic Writing Month (originally Academic Book Writing Month or #AcBoWriMo, which was eventually shortened to Academic Writing Month or #AcWriMo). Interest in academic writing didn't end when the month came to a close and this new community continued to regularly share their academic writing wins and woes using the shortened #AcWri hashtag that had been suggested by Melissa Lovell (@melovell). Around about the same time, Dr Jeremy Segrott (Cardiff University) ran a live chat using the hashtag #writter to find out if there was any interest in establishing a twitter-based writing support group. Following this chat (and having gained permission from the existing #AcWri community), we all decided to work together to organise and run fortnightly Live Chats using the #AcWri hashtag. These took place every fortnight on a Thursday evening at 8pm GMT and each one focused on a particular aspect of the writing process.
Some of the chats we have run
The live chats have covered a wide range of topics, including but not limited to; writing journal articles, turning conference papers into journal articles, writing grant applications, finding time to write and academic writing for part-time students and researchers. The topics were identified through monitoring of ongoing discussion using the #AcWri hashtag. This was important for ensuring that each topic was of interest to the community.
Every Live Chat was summarised using Storify, an online tool for creating stories from social media content. Posted on PhD2Published and Jeremy's blog, these are really useful resources for academic writers and provide a record of the community's discussions.
Going global
As a result of the live chats and the increasing popularity of the hashtag, the #AcWri community continued to grow and extend its reach. Demand for a chat time more suited to Australia/Asia/South Pacific time zones also grew so we announced #acwri APAC, a live chat run at 10+ GMT. This was co-chaired by Jennifer Lim and Wini Cooke who regularly participated in the community. #AcWri APAC extended the reach of #AcWri by supporting a multi-disciplinary, international discussion forum focused around academic writing.
#AcWri today
While the live chats are no longer run, the hashtag continues to be used on a regular basis by a well-established, global and thriving academic community. #AcWri is a fantastic peer support network for academic writers of all career stages and continues to facilitate an open platform for sharing knowledge about academic writing, empowering each member as experts in their own right.