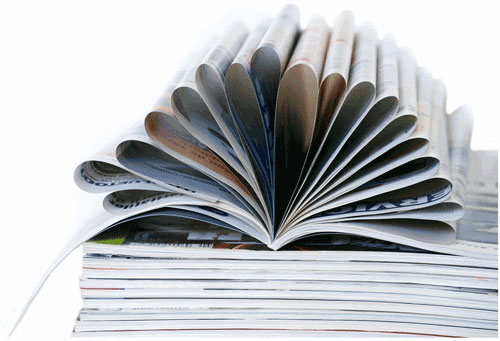 Tony Adams is Associate Professor and Chair of Communication, Media, and Theatre at Northeastern Illinois University. For more information about his work, visit www.TonyEAdams.com
I write this blog from the perspective of someone who has the privilege to publish in a variety of outlets—my institution does not rank or evaluate the best journals; citation counts do not matter; and we do not use external reviewers for retention, tenure, or promotion. As such, this blog may not be of much interest to academics working at research institutions or at institutions where specific journals matter. Here, I offer my experiences with the limited aspect of disciplinary publishing, the benefits of open-access publishing, and writing about research practices and methods.
*
On a job interview for a mid-size, public university, I asked the interviewers about tenure requirements.
"If you publish three articles in the nationally sanctioned journals, you should be okay for tenure," one interviewer says.
"I don't publish in our nationally sanctioned journals," I reply. "Most of the time, they do not welcome qualitative research, especially research that uses ethnography and autoethnography."
"You'd probably get tenure if you published six articles in the regionally sanctioned communication journals," the interviewer continues.
"I don't publish in those journals either," I say. "These journals also do not welcome ethnographic and autoethnographic research."
Our interview ended.
Of the 11 nationally sanctioned, disciplinary journals—those journals sponsored by the National Communication Association—only two are open to ethnography and autoethnography, my primary methods for research. If I want (or need) to get published, and if I want (or need) to be published in nationally sanctioned publications, then I immerse myself in a highly competitive publishing process. While I suppose not being accepted for publication in these journals may have some indication about the value of my work to/for the communication discipline, I also believe that many of the discipline's journal editors are against particular methods before they would even review my submissions. By trying to publish ethnographic and autoethnographic scholarship in more traditional, social scientific outlets, I may exhaust myself in a pointless task.
*
In April 2014, I had a conversation with a colleague about the citation count of "Autoethnography: An Overview," a 2011 article I co-authored with Carolyn Ellis and Arthur Bochner published in the open-access journal, Forum: Qualitative Social Research. My colleague could not believe that this article alreadyhad more than 200 citations (as of this writing [September 2014], it has more than 300 citations). Further, while I believe that any of my disciplinary journals would have rejected the article especially since these journals focus on content—the findings of research projects, and not necessarily on how to do (communication) research, the article already has more citations than many of the articles published in these journals in the last two decades.
I am most pleased with this citation count because I believe it is an easy indicator that people at least know of the article. And the reason I publish is not to expand my vita or because I am required, but rather because I want to offer  work that is (hopefully) of use to others. I also believe that the open-access journal helps with the citation count—unlike more traditional, disciplinary articles, the article is not locked behind a library database; anyone can access it free of charge.
Further, the article may be of interest to many because it talks about a research method rather than a disciplinary-specific topic; it could be helpful for anyone doing ethnographic and autoethnographic research, not only communication researchers.
*
I want my writing to be read. I feel as though I am wasting my time publishing work without any reason. I like to engage research and to provide other researchers with new conceptual material and support. At some institutions, the journals in which I publish might not be the most credible according to often-ambiguous and elitist standards, but I find it more important that my research is engaged by others.
I recognize that some people do not have the privilege or luxury to publish outside of disciplinary journals, and I recognize the privilege I have in working in and being tenured at an institution that does not require me to publish in so-called "prestigious" publication outlets. If you are privileged to be on a tenure-track position, and if you are at an institution where journals matter, maybe wait until tenure and promotion to publish or meet institutional, tenure requirements for publication and then, post-tenure, publish in other outlets. At the very least, I think we should all do our best to have different conversations about publishing—about recognizing possible limits of disciplinary journals, the benefits of open-access publishing, and the importance of research methodology and practice.