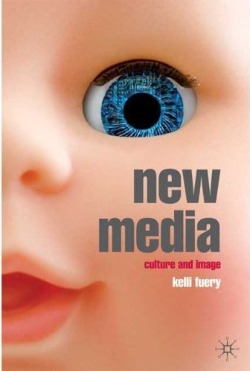 This week, Dr Kelli Fuery, author of New Media: Culture and Image, has given us her top tips for getting published organized around the theme of interdisciplinarity:
1. Interdisciplinarity: on Publishing
Previous tips in PhD2Published have emphasized the importance of learning the process of academic publishing. In my experience, I have divorced the world of academic publishing and Academia. Publishers, all publishers, have one main goal – to make money. So in very dry terms, you need to present them with a product that they can sell and the more people that they can sell that product to, the better. Academics rarely think about their research in that way but it is a great start when you begin to write monograph proposals. A PhD uncut needs reworking in order to become a product that can be sold.
Identifying the core claims of your Doctoral dissertation and connecting them to specific fields of publishers will also help you identify target market which publishers can pitch to. Learning which publishers sell textbooks and which don't is a great asset.
Interdisciplinarity in publishing means presenting your product and making it appealing for more than one target audience. The subject, the methodology, the level of writing – all these things can be presented in such a way that offer variety, diversity and depth to publishers so that they become aware of how your research can be 'sold' to more than one market. How you present that and persuade them is up to you. Read more